hii guys,
First of all sum questions 4u
1 . did u facing slow browsing speed in operamini 4.2?
2 . when u browsing in opera the page stuck after 1/2 page loading?
3 . Error page appearing while opening any website?
Here is the solution for these problems.
Simple solution
just type
about:config on the address bar and then click go to.
U can see a page with"power-user settings" as title.
Now change the options following the screen shots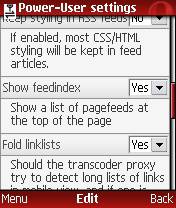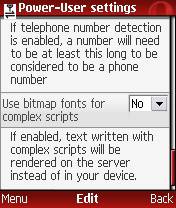 by changing these settings click on save (at bottom)
after saving try to browse
Hurrey..Lightning fast..
By changing the server time out time we can easily open the every website.ENJOY